In-Home
Measure
Fill out the form below to schedule your free in-home measure today.
QUESTIONS?
CONTACT US
Our team is here to answer your questions and help you achieve your goals.
APPLY FOR
FINANCING
Affordable flooring is within reach. Learn about our financing options.
What to expect when getting vinyl installed
Ready to install your new luxury vinyl plank flooring or vinyl floor tiles from Pierce Flooring Wholesale Direct? Preparation is key to a low-stress installation experience, so here are some things to consider before and after your installation crew arrives.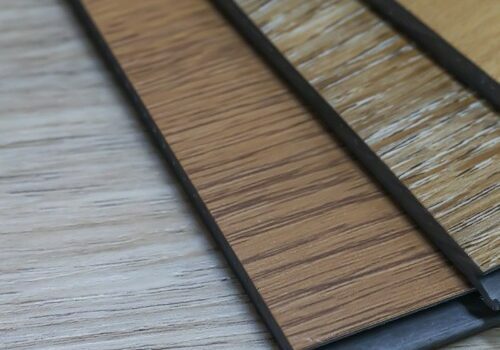 Before vinyl installation
The first thing to know is how your floors will be installed. Different vinyl flooring products offer different installation methods, from glue-down to floating installations that click and lock together. The latter can make for a relatively simple DIY project, but you can always ensure a proper, long-lasting installation by trusting our flooring professionals with the job.
Even if you're not doing the job yourself, carefully review the installation instructions for your product so you know what to expect. You may need to allow your new floors to acclimate to your home's climate for a certain period of time before installation. You'll also be responsible for moving the furniture out of the room before your installers arrive.
After vinyl installation
Once your new floors are in place, your installation team will clear away all tools and debris and leave you to start your maintenance routine. Before moving your furniture back, we recommend cleaning the floor with a manufacturer-approved cleaning solution. If your vinyl was glued down, avoid wet mopping your new floor for the first week.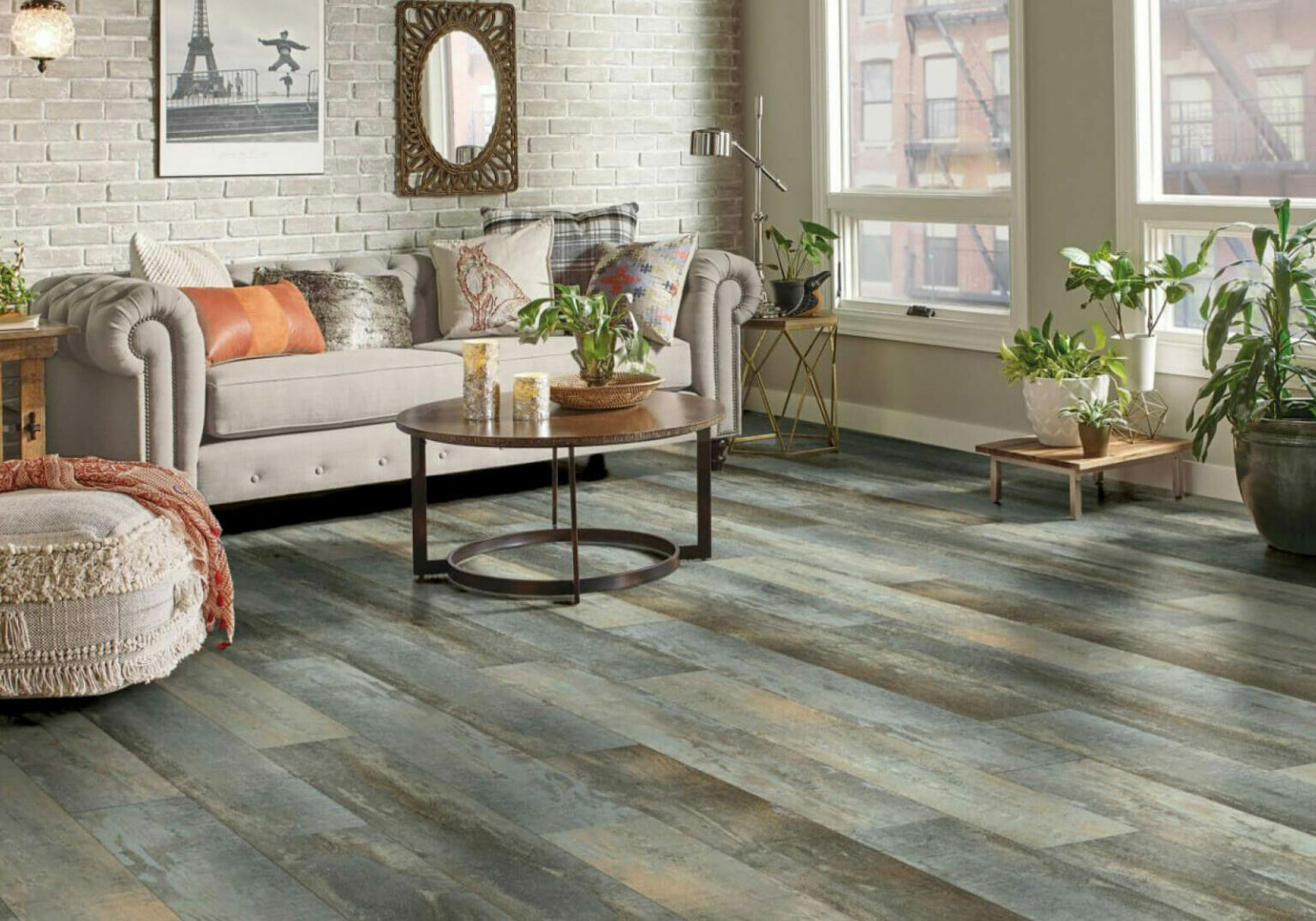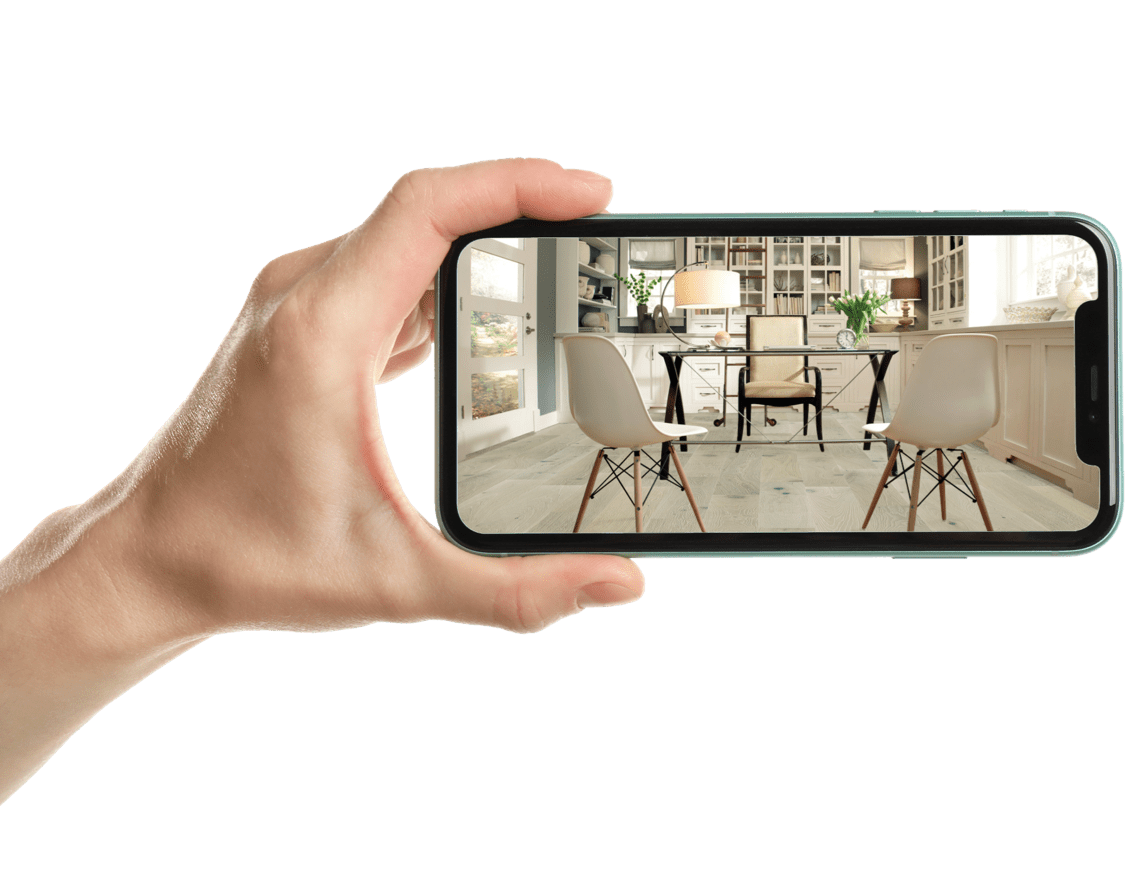 INSPIRE &
VISUALIZE
See your new flooring in any room of your home with our easy-to-use room visualizer!